DSM and Bricker Labs celebrate at best of supplement awards
In today's society, stress, poor diet, smoking and obesity result in elevated cholesterol levels, high blood pressure and impaired blood platelet function
Bricker Labs' OptiFlow, featuring DSM's Fruitflow and resVida, has been honoured in the Best of Supplement Awards (BOSA) 2015.
The dietary supplement is marketed at consumers looking to tackle cardiovascular health concerns and supports healthy platelet function and blood flow, as well as enhancing blood vessel dilation.
The awards were organised by Better Nutrition magazine and recognise advances in nutrient delivery systems, raw material ingredients and customised formulations in commercially available finished dietary supplement products in the United States.
The global heart health market is flourishing, with worldwide sales projected to reach $15 billion by 2018. DSM's portfolio of safe and scientifically substantiated ingredients for cardiovascular health includes Fruitflow, a patented tomato extract which has been demonstrated to reduce platelet aggregation in up to 97% of individuals within 90 minutes of consumption. resVida is a powerful antioxidant found in red wine that is clinically shown to contribute to healthy blood flow by dilating blood vessels.
'We are very excited to collect this latest award in our expanding range of dietary supplements featuring unique ingredients from DSM,' comments Chuck Heying, President and CEO at Bricker Labs. 'Heart health is frequently cited in polls looking at consumers' top health concerns and we are proud to be able to offer a product that addresses healthy blood flow, a relatively underexplored area of the market.'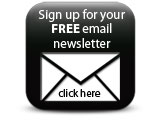 'In today's society, stress, poor diet, smoking and obesity result in elevated cholesterol levels, high blood pressure and impaired blood platelet function. These are all risk factors leading to cardiovascular disease and even early death,' comments Thierry Garrier, Marketing Director at DSM. 'Good nutrition can help to address heart health concerns. Awards such as BOSA are critical in educating consumers on the importance of adopting a health conscious approach at an early stage in life.'
Companies