DSM highlights ongoing role of nutrition in delivering health and economic benefits in ageing populations
Cardiovascular | Digestion | Ingredients
Research suggests that more than a fifth of adults in Europe are deficient in essential micronutrients such as vitamin C, vitamin D and folic acid
DSM is marking the fourth anniversary of the European Innovation Partnership on Active and Healthy Ageing with a call for the impact of optimal nutrient intake on healthy ageing and the associated healthcare costs to be more widely recognised.
Research suggests that more than a fifth of adults in Europe are deficient in essential micronutrients such as vitamin C, vitamin D and folic acid. DSM continues to engage in finding nutritional solutions to support healthy ageing and has proposed a strategic action plan to tackle so-called 'hidden hunger,' which has recently been published in Nutrients.
It recommends that scientists, clinicians and public health specialists work in partnership to support additional research into the health and economic benefits of micronutrient fortification and supplementation.
The proportion of the global population that is aged 60 years and over is predicted to double between 2000 and 2050; yet, for many, the last decade of life is affected by health issues.
The European Innovation Partnership on Active and Healthy Ageing was established by the European Commission to tackle the long-term health, economic and societal challenges of an ageing population. It aims to add an average of two healthy life years by 2020.
There is strong science to show that micronutrients may prevent or delay the onset of several non-communicable diseases, such as the reduced risk of cardiovascular disease in patients suffering from type 2 diabetes.
Inadequate intake is proven to have an effect on health span and longevity and this impacts on long-term economic productivity and stability, as well as national and global health.
For example, the healthcare cost related to osteoporosis-attributed bone fractures among all US women over the age of 55 diagnosed with osteoporosis is expected to be nearly $136 billion from 2013 to 2020. It is estimated that the cost could be reduced by $15 billion if all women in the at risk group were to supplement their diet with calcium and vitamin D at the recommended daily intake.
'Healthy ageing is key if older people are to remain independent and play an integral part in society,' said Dr Manfred Eggersdorfer, Senior Vice President, Nutrition, Science and Advocacy at DSM and Professor for Healthy Ageing at Groningen University.
'Four years after launch, the European Innovation Partnership on Active and Healthy Ageing is making good progress but more still needs to be done to translate scientific understanding into public health action. The results of mandatory fortification of vitamin D and folic acid have been very encouraging to date and such programs should be extended, to reach new populations and include other micronutrients,' he added.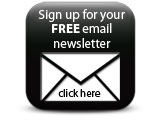 Changes in modern diets mean that more people are consuming nutrient poor food on a regular basis and DSM continues to work to raise awareness of supplementation is a safe and effective way of addressing nutritional shortfalls. The healthcare costs owing to malnutrition in Europe actually exceed those related to obesity, and it is essential that the risks associated with the under-supply of nutrients are given the same high profile attention as concerns regarding over-consumption.
Companies