Dry sterilisation technology for infant formula packaging
Claranor brings pulsed light technology to market
Infant powder formula is a popular substitute for breast milk due to convenience, among many other reasons. However there have been several high profile cases where the manufacturing standards and sterilisation of the infant formula has been below standard, hence manufacturers are keen to challenge their practices to permanently improve the level of food safety throughout the production line.
In response, Claranor has adapted its pulsed light in-line packaging decontamination for beverages and dairy products, for the infant powdered formula market. Pulsed light packaging sterilisation is a viable solution for infant formula because it has high levels of efficiency, compacity and sustainability.
To achieve dry sterilisation needed for infant powdered formula packaging, the cooling system was designed using air to replace the water-cooling system traditionally used. From September, the decontamination equipment will ensure can, can end, cap with integrated spoon of all shapes, sizes or material can be instantaneously treated in line by pulsed light.
As a result, pulsed light technology offers optimal accuracy, reproducibility of the decontamination and a high availability compared to UV. Furthermore each pack can be treated in turn, making it easy to stop and restart the production line.
This method of decontamination is measurable and was validated by the Fraunhofer Institute IVV as being more efficient than conventional methods of decontamination, such as UV.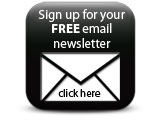 Visit booth S4381 at Pack-Expo in Chicago – 14-17 October 2018 – where the Pulsed Light Steriliser will be on display.
Companies