European probiotic market is missing opportunities
The topic is under discussion by the International Probiotics Association Europe at Vitafoods Europe
Europe's probiotics market will continue to miss opportunities without a comprehensive approach that gives consumers accurate information, Vitafoods Europe will hear next week.
Probiotics will be a major focus at this year's event (9–11 May, Palexpo, Geneva). The Probiotics Summit, developed in conjunction with the International Probiotics Association, will explore market and regulatory issues in the sector, as well as the latest developments in R&D.
A Euromonitor market forecast estimates a loss in retail value sales for the pro/prebiotic drinking yoghurt market of around €500m since 2012 in Austria, Belgium, France, Germany, Netherlands and the UK.
International Probiotics Association Europe
IPA Europe is a non-profit international organisation based in Brussels that addresses policy issues related to the probiotic food products.
It is is engaged in developing a European framework giving appropriate information to consumers on the presence of probiotics in food, helping to differentiate nutrition information from evidence-based health claims.
Rosanna Pecere, the body's new Executive Director, will present the activity of IPA Europe to find appropriate ways to communicate to consumers at the Probiotics Summit.
The EU's current approach is unintentionally leading consumers to misinformation, or leaving them with no information at all.
Speaking ahead of Vitafoods Europe, Rosanna Pecere, said: "Europe is currently lagging behind the American and Asian probiotics markets, and may continue to lose market opportunities.The EU's current approach is unintentionally leading consumers to misinformation, or leaving them with no information at all."
She continued: "This is particularly regrettable given that consumption of probiotics not only has benefits for general wellbeing, but may also contribute to cost savings at a societal level. While we are optimistic about the global growth about probiotic foods and supplements, we need to consider strategies for the future of the industry in the EU."
The Probiotics Summit
The Probiotics Summit (Tuesday 9 May) is part of the Vitafoods Education Programme. Dedicated to exploring best practice to achieve growth in today's probiotics market, it will allow delegates to network and find out more about key industry challenges.
The keynote panel discussion will be "Bridging the Knowledge Gap in Probiotics and Prebiotics" and other sessions will cover issues such as regulation and product safety.
In addition to the Probiotics Summit, visitors to Vitafoods Europe will have the opportunity to learn everything there is to know about probiotics in the Probiotics Resource Centre, organised in association with the IPA.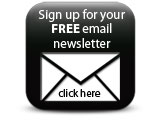 This new dedicated knowledge hub will explore the latest breakthroughs in probiotic technology, new product development and market trends.