Faravelli partners with Biosfered
Biosfered produces extracts containing highly concentrated bioactive molecules
Faravelli Group has entered into a partnership with a new supplier for the nutraceutical industry.
Biosfered is an academic spin-off from the University of Turin, Italy, producing extracts containing highly concentrated bioactive molecules, known for their wide commercial value and biological activity.
Products are chemically characterised and titrated by using the most advanced mass spectrometry and analytical techniques.
Biosfered's products are based on the guarantee of process quality, focused on high purity levels and low environmental impact.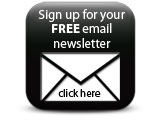 For further information about Biosfered's products, such as Oximacro, please click here.
Featured Companies