Food for Health Ireland focuses on through-life health and nutrition at HiE
The organisation will present its latest research findings at the Driving Dairy Innovation meeting in Amsterdam
FHI principal investigators and staff will present their latest research findings at the pre-HiE Europe meeting, Driving Dairy Innovation, in Amsterdam
Food for Health Ireland (FHI) is advancing innovation in health and nutrition with its scientific research into milk-derived functional ingredients for every life stage. The consortium's research programme now spans infant nutrition to healthy ageing, including the areas of glycaemic management, appetite modulation and performance nutrition.
Following successful trials, FHI has also developed its first new ingredients ready for commercialisation by its industry partners, including a product for healthy active ageing.
Healthy ageing is one of FHI's key research platforms, in particular age-related muscle loss or sarcopenia which affects approximately 30% of over 60s. FHI researchers studied the potential to increase lean tissue mass in healthy men and women with a nutrition solution. The result of this research is the development of a milk protein-based supplement fortified with calcium and vitamin D for healthy active ageing.
Studies of healthy men and women aged 50 to 70 demonstrate that consumption of 0.33g per kg bodyweight of this protein supplement (~22g) per day for 24 weeks significantly increases lean tissue mass and significantly improves femoral bone mineral density.
'Our scientific programme is driven by market insights and industry needs to explore the nutritional benefits that novel milk components can offer at different stages of life,' said Jens Bleiel, Chief Executive of FHI.
'By focusing on specific target health areas, we will be able to close the gap between initial predictions and commercially-feasible opportunities to develop new food or beverage products that support a healthy lifestyle.'
FHI principal Investigators and staff will present their latest findings at the pre-Hi Europe meeting, Driving Dairy Innovation, in Amsterdam, this week. Dr Brendan Egan, FHI UCD will discuss the role of dairy proteins in muscle health and ways to optimise formulations of sports and lifestyle nutrition dairy products to meet changing consumer demands. The technical challenges and opportunities of working with proteins will be explained by Professor Dolores O'Riordan, FHI UCD and Bleiel will present FHI's learnings in dairy innovation. In addition, Dr Eugene Dillon, FHI UCD will talk about decoding proteins in functional food ingredients.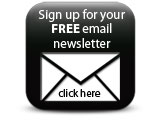 Representatives of FHI will be on stand J60 at HiE.
Companies