Formulation expertise at HiE from Fortitech
Fortified dream puffs targeting beauty-from-within and a powdered beverage that contributes to overall health and wellness will take centre stage
Fortified dream puffs targeting beauty-from-within and a powdered beverage that contributes to overall health and wellness will take centre stage.
Product formulation is an art form and the talented food scientists from Fortitech Premixes by DSM have created true works of gastronomic art. With product ideas that are sure to catch the eye — and palate — of manufacturers looking for inspiration in the growing arena of fortified foods and beverages, visitors to DSM's booth (G6) will see why we are the one-stop shop for all of their formulation needs.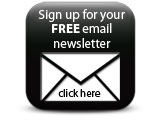 Included among the samples we will have on hand are:
a lemonade-flavoured powdered beverage to help support overall health and wellness. Using innovative cap dispensing technology and formulated with vitamins A, C and E, this product was developed as an ultraconvenient way to deliver nutrients, flavours, colours, stabilisers and sweeteners in one complete solution.
gourmet dream puffs. An amuse-bouche, these vanilla and strawberry flavoured treats are fortified with collagen, vitamin E and aloe vera, and are a fun and innovative way to deliver nutrients that can support skin health (www.fortitechpremixes.com /marketready).
Companies