Greentech unveils its new website
Designed with Responsive Web Design, the site is fully flexible, adapting to all devices and screen resolutions
Designed for visitors, the website is ergonomic, practical, effective and clear, with an optimised browsing experience so you can find whatever you need in a few clicks.
This well-designed and intuitive site serves as a showcase of our expertise and as an information website, in four languages, on Greentech's individuality.
It strongly reaffirms the high-tech, innovative DNA of the brand, with a resolutely modern stance.
A pioneer in plant biotechnology at a time when 'Green' had not yet become a trend, let alone a reality, GREENTECH was established in 1992 and is now a group that is fully dedicated to the plant, marine and microbial worlds.
It develops and produces high-tech active ingredients based on the underlying processes of plants, algae and micro-organisms from around the world for the cosmetics (80%), pharmaceutical and nutraceutical industries.
Guided by innovation, GREENTECH makes a difference by crossing worlds. The owner of many patents, granted quality certifications and awards for excellence, it tirelessly contributes to the advancement of scientific research concerning skin.
The graphical environment of the website, which is elegant, simple and aesthetically pleasing, is in keeping with the world of science and beauty, which combines effectiveness and desirability.
With a new feature coming soon, it will allow all customers and clients dedicated access to our Colorcheck service. Developed by our partner Newtone, this software allows you to view in colour the L*ab parameters of every product reference.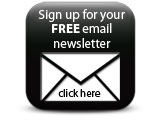 Designed with Responsive Web Design, the site is fully flexible, adapting to all devices and screen resolutions. We look forward to your visit and remain at your disposal to respond to any of your needs.
Companies