InQpharm's bmiSMART one of five finalists for SupplySide CPG Editor's Choice Awards
InQpharm's bmiSMART is one of five products selected for innovation and market impact in weight loss
'InQpharm is proud to be one of the innovative ingredients showcased at SupplySide West. The patented ingredient complexes in bmiSMART's three products have exploded sales in the weight loss category across Europe and will do so in North America as well,' said Dave Mastroianni, Managing Director InQpharm NA.
'Our parent company, Zaluvida, spends millions of dollars on clinical research and testing so that we can deliver truly cutting-edge products that support healthy, sustainable weight loss in an effort to help battle global obesity,' he added.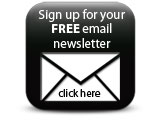 The winner in the weight loss category will be announced at SupplySide West 2016 during the SupplySide CPG Editor's Choice Awards Presentations, set for October 6 and 7 at the Mandalay Bay Resort in Las Vegas (NV, USA).
Companies