Inergetics introduces Nulief
The first branded cannabinoid (CBD)-based nutritional supplement
Inergetics,Inc., a world-class developer of NSF-certified nutritional and consumer health products, announced the launch of Nulief, a branded nutritional supplement offering the holistic benefits associated with cannabidiol (CBD).
Nulief is the first nutraceutical in a line of products being developed by Inergetics' new Whole Products division to offer consumers the convenient benefits of non-psychoactive CBD.
CBD has emerged as a key element to help with proper functioning of the human endocannabinoid system (ECS) that assists the body to maintain stable internal conditions necessary to help protect it.
'Nulief is the next generation holistic medicine that will deliver therapy to those in need,' said Mike James, CEO of Inergetics.
'We are extremely proud to provide a new alternative without the harmful side-effects and addictive attributes of synthetic opiates. The CBD in Nulief can help people who are experiencing discomfort caused by a range of conditions without the 'high' associated with THC found in traditional medicinal marijuana products.'
'Nulief is a nutraceutical that takes Inergetics one step closer to realising our vision of bringing a suite of farm to formula products to market. We are committed to expanding the Nulief brand into a portfolio of breakthrough supplements that are available in mainstream retail outlets.'
Inergetics and Terra Tech developed Nulief under the insightful guidance and extensive expertise of the Scientific/Medical Advisory Board the companies convened in early 2014.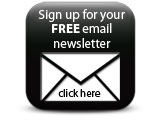 Chief Marketing Officer Jim Kras, added: 'Nulief is intended to offer convenient and affordable CBD to consumers, empowering them to take back control of their lives and restore their sense of hope and optimism. Making Nulief available to dispensary customers is our initial step toward bringing an accessible CBD-based line to the entire US market through a range of retail partners.'