Innovative relaxation drink Tranquini celebrates its first anniversary
Since its launch in April 2015, Tranquini has become available in 24 countries across three continents
Tranquini, the functional relaxation beverage leader, celebrates its one year anniversary since its first can was launched to market.
The one year milestone comes as Founder and Chief Relaxation Officer Ahmed Elafifi issued a bold statement on the potential of the industry – with an estimate that the relaxation beverage segment will exceed €1bn in size by 2020.
Tranquini has become a lifestyle proposition for consumers who want to think more positively and live a healthy and productive lifestyle. In its first year, it has also become the relaxation drink of choice of consumers across the globe. Within the first 12 months since the launch in April 2015, Tranquini became available in 24 countries across three continents.
Mr Elafifi created Tranquini to address the increasing need of consumers who need to feel and perform their best, whether before a key business meeting or a significant exam and who are looking for a healthy alternative to soft drinks. The company's continued success is built on an aggressive market introduction strategy.
'Tranquini's rapid growth has been inline with our expectations,' said Mr Elafifi. 'People today, more than ever before, seek out and respond to products that reflect their lifestyle choices. It is the innovative companies such as Tranquini that are pushing the beverage industry into new territory and really understanding the needs of consumers.'
This strategy will see Tranquini available across approximately 50 countries by the end of the year, supported by increased investment in the company's brand, a new creative platform — Tranquini Feel The Flow — to encapsulate the idea of 'positive relaxation' for consumers globally; additional local content curation and social media management across Tranquini' global markets, as well as an expanded portfolio, which will include new flavours Tranquini Jasper and Tranquini Amber.
Designed to attract a variety of new consumer groups to adopt the Tranquini lifestyle, Tranquini Jasper, carries a unique flavour of ginger and lemongrass notes, whereas Tranquini Amber contains a distinctive flavour with hints of malted barley.
'It is so encouraging to see so many consumers around the world embracing Tranquini so enthusiastically in just 12 months. Tranquini's rapid business success has enabled it to lead an exciting new sector, owing to a strong brand identity, team experience and consumer need,' said Ahmed Elafifi, Founder and Chief Relaxation Officer at Tranquini.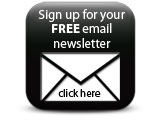 'We pride ourselves on being more than a beverage. We expect the year ahead will be another strong one for Tranquini and we look forward to inspiring more people to relax, to be positive, for good to happen in their lives, and in the lives of the people they connect with, and to the wider world,' he added.
Companies