Irish functional food technology centre secures $24m boost
Food for Health Ireland has received €7.2 million ($8m) from Enterprise Ireland Funding to be matched by Irish industry partners and then again by competitive sources
Image as seen on company website
Food for Health Ireland will receive funding of €7.2 million ($8m) over five years from Enterprise Ireland. The technology centre based in University College Dublin (UCD) aims to improve global health through innovation in functional food.
Funding will be matched by €7.2m from Irish industry partners and a further €7.2m from competitive sources.
Irish Minister for Business, Enterprise, and Innovation, Heather Humphreys, said: "Innovation 2020, the Government's strategy for research and development, science and technology, recognises the importance of innovation for the agri-food sector."
Introducing companies to the expertise in Food for Health Ireland will lead to innovative technologies and job creation in the sector.
Alexa Toomey, Manager of Dairy, Beverages and FDI at Enterprise Ireland, said: "Our research shows that food and beverage companies that availed of collaborative innovation supports from Enterprise Ireland saw sales growth that was three times higher than those that did not participate."
Toomey explained that the renewed focus will be on expanding the network and commercialising its research outputs.
This latest round of funding comes on the back of the centre's 10-year collaboration with research and industry partners to produce peer-reviewed market-led research that supports innovation in the functional food space. Food for Health Ireland's human-intervention trials have already produced results that can be translated into innovations in food for use in tackling the key health issues that underpin diabetes, obesity and heart health, as well as supporting healthier ageing.
The centre's new director, Dr Nessa Noronha, said: "Working with our industry partners – Carbery, Dairygold, Glanbia Ireland and Kerry – we have developed a world-class model for collaboration and we are now ideally placed to expand our network to include start-ups, SMEs and other large and international players in the food and drink sector who need our support to innovate in the functional food space."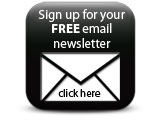 Representatives of Kerry, Glanbia Ireland, Carbery and Dairygold all enthuses about the future of the organisation and the collaboration that they are involved in.
Companies