Kleurcraft presents its new orange colouring food ingredients
KleurCraft has developed a full range of water dispersible carotenoid-based ingredients that can act as a clean label replacement for beta-carotene
Global colouring food manufacturer KleurCraft announces the launch of its new orange colour ingredients for healthy and clean label products.
Developed to reduce beta-carotene content in food and beverage, KleurCraft's orange range offers bright hues in a low beta-carotene formula that allows food manufacturers to reformulate in line with the latest concerns regarding beta-carotene consumption.
With a carefully cultivated neutral flavour profile, KleurCraft's range of orange ingredients has exceptional functional properties and requires no added emulsifiers in applications.
Extensively used in the food and beverage industry as a colour and a source of vitamin A, beta-carotene is losing popularity among health conscious consumers following the increasing regulatory pressure to limit its use.
To answer manufacturers' demand for low beta-carotene, e-number free colouring alternatives, KleurCraft has developed a full range of water dispersible carotenoid-based ingredients that can act as a clean label replacement for beta-carotene.
A liquid or powder concentrate of carrot and other colouring foods, the new highly functional orange ingredients deliver stable, bright hues on the orange spectrum that can be labelled as food ingredients.
By simply concentrating fruit, vegetable or edible plant juices, KleurCraft's gentle processing technology does not affect the raw material's natural and nutritional properties, creating added value solutions for manufacturers looking to tap into the clean label segment.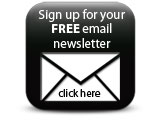 Campbell Cooper, General Manager at KleurCraft, comments: 'Our range of colouring foods has been developed specifically for the clean label segment. It combines the natural profile of fruit and vegetable ingredients with the latest formulation advances for product development and it can be labelled as for example (colouring food) (juice) concentrate of carrot, apple. With the technical support of our expert R&D team, manufacturers formulating with our new orange colouring food line will be able to formulate additive-free, clean label products and create the ideal orange hue, without compromising on taste, texture and appearance.'
Companies