Lycored announces debut of beta carotene Beta Blasters! at the NBJ summit
Wellness company creates classic arcade dedicated to educating industry about carotenoids
Lycored, an international wellness company at the forefront studying the synergistic capabilities of carotenoids for more than 20 years, announces the launch of Beta Blasters!, an interactive classic arcade game that tells the narrative journey of beta carotene and its effect on the body, at this year's annual Nutrition Business Journal (NBJ) Summit from 17–19 July in Rancho Palos Verdes (CA, USA).
During this year's NBJ Summit, Lycored delighted industry professionals and conference attendees with a retro-style arcade game version of Beta Blasters! as a way to showcase the role Captain Blake C. Trispora, a funky personification of Blakeslea trispora, Lycored's own source of beta-carotene, plays in food and beverage and oral supplementation.
At the culmination of the conference, Lycored presented, Tyler James from CV Sciences, the player with the highest score, with a $5000 donation to an HMR charity of their choosing.
By bringing Beta Blasters! to life through a retro-style arcade game, Lycored was able to educate attendees on the benefits of its key 'super hero' ingredients in an original and interactive way.
From collecting valuable 'Lyco-Coins' and carotenoid-rich fruits veggies for the perfect power up, the Beta Blasters! arcade game is an adult-friendly side-scrolling shoot-em-up game that teaches the basics of carotenoids.
During the game, players battle an army of nasty "hemogoblins" using Captain Blake's beta carotene-powered vitamin A blaster to rid the body of free radicals, which can be upgraded to further protect the body against free radicals by collecting additional sources of beta-carotene.
Fruits such as cherries, watermelon and oranges up a player's speed, whereas veggies such as broccoli, cabbage, pumpkins and carrots upgrade a player's weapon.
Further underscoring Lycored's philosophy concerning the synergistic effects of carotenoids, collecting enough Lyco-Coins summons a powerful and colorful ally to assist Blake.
These buddies are Fight-O' Fluene (phytofluene), Lieutenant Lutina (lutein), Lord Lycopene (lycopene) and Master Xanthin (astaxanthin), all representatives of Lycored's comprehensive carotenoid offering.
"We have focused a large part of more than 50 clinical studies on exploring carotenoid different beneficial roles in our wellness at every stage of life, which resulted in us taking our carotenoid range for specific indications mainstream, yet we are only scratching the surface on what our hero carotenoids are capable of for our well-being," said Zev Ziegler, Head of Marketing (Health) at Lycored.
"With further research, we have been able to unearth a multitude of health benefits and, as a result, we wanted to give industry leaders a chance to win $5000 towards a research project of their choosing, while also make our industry at large aware of the significance of carotenoids; not just for wellness benefits, but as nutritional heroes."
The launch of Beta Blasters! at this year's NBJ Summit showcases both the depth of research and undeniable commitment Lycored has to the well-being and education of creating wellness from within.
Through the belief that nature holds a wealth of knowledge just waiting to be unearthed, Lycored plans to continue to develop and introduce new education tools to their community.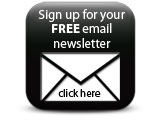 Be sure to catch the next appearance of Beta Blasters! at SupplySide West from 6–11 November in Las Vegas.
Companies