Morre-Tec launches new website
Morre-Tec celebrates 30th anniversary and launches new website
Morre-Tec (MTI) has launched a new website. The updated www.morretec.com site features a new look, including recent brand identity updates for MTI and its affiliates, improved navigation and enhanced content.
This is part of its celebration of its 30th anniversary.
Leonard Glass, CEO and Owner of Morre-Tec Industries said: "In the time since the company was launched, we have increased our facility has obtained FDA Registration, ISO Registration, cGMP compliance and numerous Industry Awards for Excellence."
About Morre-Tec
Morre-Tec (MTI) was founded in 1987 as the domestic distributor of less than container loads of bromine-based products produced by Bromine Compounds, a Division of Israel Chemicals, LTD.
The company diversified its product portfolio to include magnesium chloride, produced by Dead Sea Works (another division of ICL) and specialty bromine compounds produced by Chemada, Israel.
After acquiring patented micronising technology from Superfine, Israel, MTI became a supplier of micronised dicalcium and tricalcium phosphate to the food and nutrition industries.
In 1998, MTI purchased its own 25,000sqft manufacturing and processing facility in Union, New Jersey (USA).
This site continues to serve as the company's main site, with corporate and administrative services also on premises. In 2006, the firm began its entry into the Personal Care industry, supplying natural ingredients and extracts.
In May of 2016, MTI acquired Vitacyclix, a company in Yonkers, New York (USA) known for vitamins, nutrients and bioflavonoids for fortification in food, dairy, beverage and nutritional products.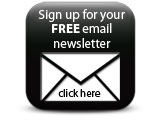 This acquisition added water-soluble vitamins A, D and E liquid concentrates and powders to the MTI catalog.