Naturally sweet prebiotic fibres could dramatically cut food's sugar content
With the rising public health issues surrounding sugar and taste issues of sweeteners, the fibres offer an alternative
Society's attachment to sugar has a dizzying effect on public health
Optibiotix, developers of human microbiome modulators, is developing a range of naturally sweet prebiotic fibres which are not digested in the human gut.
The prebiotics are long-fibre sugars which tastes sweet, but are not broken down or absorbed by the body.
As a result, they contain no calories and could be used as healthy sweeteners without adding to a food's sugar content or contributing to obesity.
Unlike artificial sweeteners, these prebiotics taste the same as sugar, which OptiBiotix has confirmed in human taste studies.
"Our research so far has demonstrated our ability to synthesise SweetBiotix and has confirmed safety and sweetness in human taste studies," said Stephen O'Hara, CEO of OptiBiotix.
"If we are able to sustain the rate of current progress, we could be in a position to launch our first generation SweetBiotix's product later this year, or at the start of 2018."
The prebiotic fibre was developed using technology that generates prebiotic microbiome modulators to increase the growth, biological activity and health benefit of individual genera or species in the human microbiome.
Sugar in society
Public Health England has recently encouraged the food industry to cut sugar by 20% by 2020 by lowering sugar levels, reducing the number of calories per portion, or promoting lower sugar products.
These new sugar guidelines are part of the government's drive to reduce childhood obesity. Currently, children are consuming three times more sugar every day than recommended and one in five children are obese when they start primary school.
"The news of Public Health England's plans to reduce sugar in consumer products by 20% – and the previously announced sugar tax on soft drinks which comes into force next April – reflects the need to reduce sugar intake, particularly in children," said O'Hara.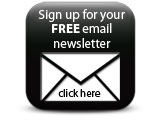 "Our concept brings the prospect of replacing 'unhealthy' sugars in existing products with non-digestible, low calorie, SweetBiotix."
Companies