Neuraxpharm launches first probiotic to European market
Bened Biomedical grants exclusive rights to market PS128
Neuraxpharm Group has announced it will launch its first probiotic in the European market following an exclusive licensing agreement with the probiotics company Bened Biomedical.
Bened Biomedical, a 2015 spin-out from Taiwan-based National Yang-Ming University, develops functional probiotic strains that can alter the human microbiome. The agreement secures Neuraxpharm exclusive rights to market its first probiotic, PS128, in the European market.
This is the CNS-focused, Neuraxpharm's, first launch of a probiotic product expanding the company's portfolio of marketed Consumer Healthcare products. This is in line with its ambition of covering CNS therapeutics from prevention over standard therapeutics to value-added medicines.
In recent decades, several studies have shown crosstalk within the brain-gut-microbiome axis and the way gut and brain communicate. This occurs through the dynamic population of microorganisms (the gut microbiome) colonising the gastrointestinal tract, producing metabolites and interacting with the enteric nervous system and with the central nervous system.
The new product will be manufactured in Europe and will first be launched to the Italian market, followed by other countries building on Neuraxpharm's European presence.
Dr Jorg-Thomas Dierks, CEO of Neuraxpharm said: "Our mission is to raise the standards of mental health care, and we continue to be committed to offering diversified and affordable products. We are deeply aware of the substantial unmet need in this area, and our goal is to make a proven and positive difference in the lives of millions of people struggling with mental health."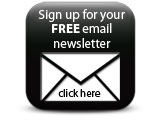 Mr Frankie Cheng, CEO of Bened Biomedical echoed Dierks enthusiasm for the collaboration.
Companies