One ingredient with many health benefits
Cardiovascular | Ingredients | Sports
L-Carnitine is an ingredient that offers many health benefits and has excellent technological properties. Because of its versatility, it can be used in many applications in the nutrition and food industries
Earlier this year, Lonza celebrated the 30th anniversary of manufacturing and marketing its premium grade L-carnitine ingredient, Carnipure.
Decades of scientific analysis and discovery, backed by dedicated technical and sales support, have created an environment that drives consumer awareness and use. These efforts have helped to establish Carnipure L-carnitine as a leading sports nutrition and weight-management ingredient across the globe.
'The success of Lonza's Carnipure L-carnitine is a prime example of bolstering an extraordinary ingredient with continued science and technical support,' said Michael DeGennaro, NAFTA, VP Sales, Lonza Consumer Care. 'As the foundation of science has grown, we've helped to pioneer and deliver a high-quality, high-purity product in the form of our Carnipure L-carnitine to a demanding market. Lonza's goal is to provide our industry with products that are driven by science and led by technical support.'
Essential for energy metabolism
L-Carnitine is a nutrient in our body that plays an essential role in energy metabolism. It transports long-chain fatty acids into the mitochondria — the 'furnaces' of the body's cells — where they are broken down and transformed into energy.
L-Carnitine helps to supply energy to many organs in the body, such as the heart, muscles, liver and immune cells. The human body synthesises about 20mg of L-carnitine per day. However, most L-carnitine is provided through dietary intake. Red meat (lamb, venison and beef) is particularly rich in L-carnitine, whereas fish, poultry and milk contain smaller amounts. Foods of plant origin contain very little, if any, L-carnitine. A well-balanced, non-vegetarian diet is thought to provide 100–300mg of L-carnitine per day.
Health benefits
Extensive research has shown that supplementary Carnipure can play a beneficial role in many areas of health, including exercise recovery, weight management and cardiovascular health.
Exercise recovery: The first thing people notice when they start to exercise or return to a regular gym routine is muscle soreness. Typically, 48 hours after a workout, our muscles being to ache, which often acts to discourage us from returning to the gym and exercising again. Lonza has embarked on a research path that examines the potential of enhancing L-carnitine storage in the endothelial layers of the smooth muscle, within the capillary sphincter beds. It has been shown that if L-carnitine exists in high concentrations in these sphincters, a dilation effect occurs.
It has also been noted that, even at relatively low doses, Carnipure is an effective supplement. Although a 2g dose of elemental L-carnitine (in the form of Carnipure tartrate) has been used in numerous studies, the effect of lower dosage supplementation has also been examined to ascertain Carnipure's full range of benefits. In a dose response analysis, researchers used a randomised, crossover design study to look at the effects of Carnipure on metabolic markers of stress.
After evaluating the results, it was found that 1g of elemental L-carnitine (Carnipure tartrate) per day decreases the markers of exercise-induced metabolic stress when compared with a placebo. Furthermore, there was no significant difference between a 1 or 2g dose of Carnipure in the reduction of certain metabolic markers (such as hypoxanthine). This study shows that even at low levels, Carnipure tartrate supplementation can effectively reduce the damaging effects of post-exercise metabolism. Another study from the same research group confirmed the effects in baby boomer generation males and females.
Weight management: Carnipure supplementation can also play a role in promoting a healthy body weight as part of a weight management programme that includes exercise and a reduced intake of calories. A study with obese adolescents showed that L-carnitine supplementation promoted significant weight loss and a decrease in both BMI and body fat content when used as a component of an overall weight management programme.
Two independent research groups from Germany were able to show that Carnipure supplementation can increase fatty acid oxidation. Both research groups used 13C isotopes to measure fatty acid oxidation as radiolabelled 13CO2 in exhaled air. Participants supplemented their diet with Carnipure tartrate for 10 days, ingested a meal containing 13C-labelled fatty acids and then had their breath analysed. Both studies showed an increase in fatty acid oxidation after consuming the Carnipure L-carnitine supplement.
Cardiovascular health: The heart obtains about 70% of its energy from fatty acids, which explains why the heart has a high concentration of L-carnitine and is dependent on a continuous supply of fatty acids to the mitochondria and their subsequent transformation into energy.
As the heart is incapable of producing L-carnitine, it relies on an adequate supply from the bloodstream. Research has shown that L-carnitine has a stimulatory effect on the expression of specific proteins and enzymes that have antioxidant and anti-inflammatory properties. Therefore, Carnipure may be able to offer protection from the cardiovascular risk factors associated with oxidative stress and prevent myocardial damage.
Scientific studies have shown that L-carnitine may have a favourable effect on total cholesterol, LDL and HDL cholesterol as well as triglyceride levels. Additionally, clinical data indicate that L-carnitine supplementation can positively support a healthy heart muscle and a healthy heartbeat.
Product applications
Under the Carnipure brand, Lonza not only offers Carnipure crystalline, which is pure L-carnitine, but also Carnipure tartrate, a non-hygroscopic alternative for liquid and solid applications. Both forms have excellent technological properties: they are bright white, stable at a wide range of pH and temperatures, highly water-soluble and form colourless solutions. Because of its efficacy, its excellent safety profile and its suitability for processing, Carnipure can be successfully integrated into various applications in the nutrition and food industries.
Products on the market
German companies Weider and BodyAttack have both launched new product ranges containing Carnipure as an ingredient. The Weider sports nutrition product range includes bars, capsules, protein powders and RTD beverages, whereas BodyAttack offers protein powders, shots and shakes, all of which contain Carnipure L-carnitine. In Japan, Gold's Gym offers Carnipure L-carnitine products in capsule form to sports and fitness enthusiasts.
Consumer awareness
One of the current challenges facing the sports nutrition market is translating scientific findings into health claim regulation-compliant information for consumers, especially if a substance is new to them and/or not known at all. An online survey conducted in Germany by the consumer research organisation, GfK, found that consumer awareness of L-carnitine is actually quite high (more than 1000 participants took the survey).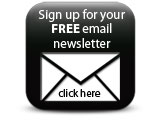 L-carnitine was known to 43% of the respondents; and, of those, 39% correctly identified L-carnitine supplementation as being beneficial for weight management, 27% related it to exercise and 20% to energy. In the 20–39 year old age group, 50% of the respondents were aware of L-carnitine (with more women being aware of it than men). In the subgroup of people who currently take L-carnitine supplements, 59% take it for weight management, 33% for exercise and 10% for cardiovascular health.
Companies