Premium Ingredients develops two new stabilisers for analogue pizza cheese
Premitex XLK-15043 is designed for all types of machinery, facilitating the manufacture of the final product, and Premitex XLK-15067 is aimed at companies interested in developing vegan products
Premium Ingredients, a company belonging to the Blendhub Corp. group and specialised in the design, development and production of food powder ingredients, has just launched two new stabilisers for analogue pizza cheese.
On the one hand, Premitex XLK-15043 allows the manufacturing of the final product in simple machines that are less optimised than expensive twin screw equipment with direct steam injection. It facilitates the process of making analogue cheese. Moreover, Premitex XLK-15067 is ideal for making vegan high quality cheese without animal protein.
Premitex XLK-15043 is a stabiliser based on starches, hydrocolloids and melting salts, and adapted to any type of machinery. It makes it possible to produce mozzarella analogues in equipment that is not optimized for this specific task in terms of speed, stirring and heating.
Therefore, it is specifically designed for SMEs and companies in which investment in cookers or twin screw blenders with direct steam injection is not an option, a situation in which a large number of cheesemakers are found throughout the world.
Moreover, Premitex XLK-15067 is a stabiliser designed to meet the needs of the growing market for vegan products that are free from animal protein, a booming sector in countries such as Germany, Austria or Switzerland in the European market, or the United States.
It consists of a blend of starch, hydrocolloids and fibre, allowing a total replacement of casein and therefore making analogue cheese in stick for pizza slices, completely removing the milk protein.
Premium Ingredients, a company with 20 years of experience and leadership in the powdered food ingredients industry, markets these products as part of what it calls 'Our formulation,' a wide range of food powder blends for processed cheeses, beverages, dairy and other processed foods.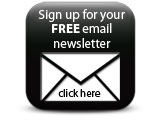 Apart from the development of 'Our formulations,' Premium Ingredients offers services such as the stability analysis of finished products, the analysis of existing formulations for identifying areas for improvement, such as cost or process optimisation or consulting services.