Relevium launches new Aloe Vera based products
Relevium Technologies, announced it has entered into an agreement with Curaçao Ecocity Projects to conduct a soft launch of an exclusive line of Aloe Vera based supplements and skin care products under the Bioganix brand.
Aurelio Useche, President and CEO of Relevium stated: "The launch of Aloe Vera based products is an important step for the Bioganix brand as it diversifies its product portfolio into the world of sustainable plant-derived compounds for health and wellness."
"There is currently a major shift in the research and application of plant-based derivatives, which have been known historically as beneficial to our health. Aloe Vera is the first of several beneficial plant-derived products we look forward to integrate into our product offerings."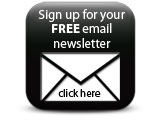 The successful launch will lead to the creation of a full line of aloe-based supplements and skin care products, which can be well formulated with other plant derivatives such as Hemp, Ashwagandha and Tart Cherry derivatives.
Companies