Spanish study finds pomegranate and olive extracts support heart health
Cardiovascular | Research | Sports
Euromed's extracts improved several blood flow markers in all subjects; endothelial function, blood pressure and levels of circulating oxLDL
A study at Madrid's La Paz University Hospiral has found that Euromed's extracts with polyphenols (specifically hydroxytyrosol and punicalagin) offer synergistic heart health and blood flow supporting effects.
According to a recently published randomised, double-blind, placebo-controlled study, supplementation with Euromed's natural extracts, Pomanox and Mediteanox, could help to maintain healthy blood pressure, endothelial function and levels of circulating oxidised low-density lipoprotein cholesterol (oxLDL).
Another recently published study has shown that Pomanox might also help to improve sports performance and recovery.3
During the 20-week crossover study at the Clinical Nutrition Department at La Paz, 67 middle-aged, seemingly healthy adults were given either capsules containing Mediteanox and Pomanox or a placebo for eight weeks.1
The supplement comprised 9.9 mg of hydroxytyrosol from the natural olive fruit extract Mediteanox, and 195 mg of punicalagin from Pomanox, a full spectrum polyphenol pomegranate whole-fruit extract standardised for punicalagins. Its punicalagins act as strong antioxidants that stimulate endothelial production of the vasodilator nitric oxide.2
Compared with the placebo, supplementation with the natural extracts improved several blood flow markers in all subjects; endothelial function, blood pressure and levels of circulating oxLDL.
Natural extracts improved several blood flow markers in all subjects; endothelial function, blood pressure and levels of circulating oxLDL
In conclusion, these extracts support blood flow, especially in those persons whose conditions fluctuate from the norm.
Endothelial dysfunction is greatly underdiagnosed in the general population, but plays a major role in the early stages of poor blood circulation and is later associated with plaque progression and the occurrence of cardiovascular events. This makes the finding of the supplementation even more important.
The hydroxytyrosol in Mediteanox is actually recommended by the European Food Safety Authority (EFSA) as a powerful, heart-friendly antioxidant.
Sports nutrition
Other evidence-based applications of Pomanox include sports nutrition, where the main findings have been significantly increased time to exhaustion and ventilatory threshold in a two-week study.
According to the authors, this shows that both maximal and submaximal performance increased. The physiological conditions of the physical protocol were similar to those occurring in long-distance competitions when athletes decide to increase their efforts during the final stages of a race and may be valuable when the aim is peak performance.
Andrea Zangara, Scientific Marketing Manager at Euromed, says: "We are very pleased to see these promising results, which have been achieved using gold standard protocols and published in association with authoritative institutions, as they provide further support for the efficacy and safe health applications of our ingredients."
Mediteanox and Pomanox are both available in different formats and strengths, and are extracted using safe and eco-friendly, water-only technologies (Pure-Hydro Process).
Zangara explained that they are, therefore, free from any contaminants and organic solvent residuals or toxins. Their production is vertically integrated and they originate from selected fruits grown locally in the Mediterranean region (close to the manufacturing plant) according to strict and transparent quality control protocols.
1 – Quirós-Fernández R., et al. Nutrients 2019, 11, 640.
2 – Vilahur G, et al. Rev Esp Cardiol (Engl Ed). 2015 Mar;68(3):216 25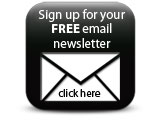 3 – Torregrosa-García A., et al. Nutrients 2019, 11, 721.
Featured Companies