SternMaid is to enlarge its facility in Wittenburg
Contract manufacturer invests in a second plant
The contract manufacturer SternMaid is due to start construction work on a second production plant for powdered foods and food supplements in September.
In the initial phase, a production and warehouse complex with a floor area of 5000m2 will be built opposite Plant 1. With a total area of 40,000m2, the site has further reserves for subsequent construction phases. In the future, all the retail products in the company's range will be manufactured in Plant 2. According to the current schedule, the construction work will take just under one year.
The present factory offers no more room for expansion, especially since a new blending line with automatic weighing of raw materials was commissioned at the end of June and greatly enlarges SternMaid's capacity. It was this continuous increase in capacity utilisation that led the company to invest in building a second production plant. The total volume of investments in 2016/2017 will be €15m.
The base area of the new buildings will be made up of about 2500m2 for warehousing, 2000m2 for production and 500m2 for technical equipment; the production hall is designed as a two-storey building and already offers space for further expansion. As far as possible, the two plants will work independently of each other.
Plant 1 will in future focus on all products intended for further industrial processing, whereas Plant 2 will manufacture all retail products. For this reason, the small-pack filling lines currently in use will move into the new plant in 2017. The floor space thus released will be converted into blending and filling areas for industrial products. Separation of the two types of production will ease the logistic situation on the site, which is made difficult by the increasing volume of goods handled.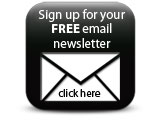 As Torsten Wywiol, the CEO of SternMaid, comments: 'Blending is our mission. In 1999 we started with lines 1 and 2, and now line 8 has recently been commissioned. SternMaid is all set for growth, so that we shall continue to meet the demand for powder mixtures in full. Construction of the second plant will enable us to serve our retail customers and meet their requests even better in future.'
Companies