The clean label approach to good heart health
Cardiovascular | Ingredients | Packaging
With consumers becoming more aware of their own health and wellness and how the foods they consume affect it, the more they are willing to pay for clean label alternatives to processed foods
Concerns regarding technical developments and safety are not just limited to Apple, the FBI and the nanotechnology industry, it has long been an issue within the food and beverage industry as the link between processed foods and harmful health effects continues to strengthen.
Throughout the last 100 years, and particularly during the mid-twentieth century, we have seen our food system become industrialised as a result of varying equipment and processing innovations. To feed a rapidly increasing global population more efficiently, we have witnessed whole foods transform into food products that typically contain artificial ingredients. These synthetic components found their way into our foods and beverages for their enhanced functionality and cost effectiveness, but also because of the belief that they were, sometimes, better for consumer health.
The perfect example is partially hydrogenated oil. Not only was it touted to be more functional and less expensive than butter and lard, it was also considered to be healthier as it did not contain the saturated fats that butter and lard does. It was believed that saturated fats contributed to cardiovascular disease and the reduction of such sources of saturated fat with the replacement of partially hydrogenated oil would be better for human health. This resulted in the prevalence of partially hydrogenated oil within our food products, such as the rise of margarine over butter.
Yet, as with the greater technology based industries, safety concerns have proliferated as the triumph of innovation wears off and the magnitude of its consequences are realized. With the food and beverage industry, however, this issue of safety is tangible; it extends to every single individual on a daily basis. In the early 1990s, studies found a relationship between cardiovascular disease and partially hydrogenated oils, as they are a source of trans fat.
According to the Institute of Health Metrics and Evaluation: 'Worldwide, cardiovascular disease is also assuming an increasing role as a major cause of morbidity and mortality. Between 1990 and 2020, the proportion of worldwide deaths from cardiovascular disease is projected to increase from 28.9% to 36.3%.' Although this can be attributed to the rising global population of ageing people, and several other factors, many see our processed foods as a primary cause of the rise of cardiovascular disease. Owing to the seriousness of the issue, an ingredient once touted as an inexpensive, effective and healthier alternative is now being eliminated from food products by legislation around the world, including the United States.
As an increasing number of studies begin to reveal the harmful effects of some of our synthetic ingredients and processed foods — beyond partially hydrogenated oils such as high fructose corn syrup and processed meats — the more consumers are trying to get back to basics when it comes to their food.
Clean label — few, free from and minimally processed ingredients as well as natural alternatives to artificial colours, flavours and preservatives — has become a mainstream trend as consumers seek products that are reminiscent of the pre-industrialised food system. We are seeing more interest in natural, research-backed ingredients, such as those that are a source of omega-3s like chia seeds, which prevent cardiovascular disease and reportedly lower blood pressure, cholesterol and triglycerides, or those that are a source of soluble fibre such as psyllium, which help to lower the risk of cardiovascular disease by slowing the absorption rate of LDL cholesterol and blood sugar.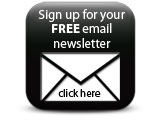 With consumers becoming more aware of their own health and wellness and how the foods they consume affect it, the more they are willing to pay a premium price for these healthier, clean label alternatives to processed foods, providing an opportunity for the entire food production sector, from ingredient supplier to finished good manufacturer.
Companies