Vitafoods Asia 2014 gets off to a strong start
Latest edition offers even more opportunities for business and learning
Vitafoods Asia, the only Pan-Asian event dedicated exclusively to the international nutraceutical industry, has officially opened its doors to a record number of regional trade professionals keen on viewing the most recent nutraceutical innovations from ingredients, raw materials and functional food and drinks suppliers from around the world.
Over the last decade, growth in the Asia Pacific nutraceuticals product market has been driven largely by the dietary supplements and functional food segments. Three of the world's top five fastest-growing vitamins, minerals and supplements (VMS) markets are in Asia Pacific – with Vietnam presenting a CAGR of 17.6% from 2011-2016, with China and Thailand not far behind at 11.6% and 11.5% respectively.
Now in its fourth year, Vitafoods Asia aims to bridge the gap between ingredients suppliers, food manufacturers and distributors within the Asia Pacific nutraceutical industry, to facilitate business and learning opportunities, and ultimately to inspire new product development.
Chris Lee, Vitafoods Portfolio Director, explained, 'Our mission is to help people do business, make connections, and sign deals, as well as to provide a place for learning. To that end, there are many significant developments in the 2014 edition that provide opportunities within Vitafoods Asia for doing business, and for networking and knowledge-sharing.'
Insight and learning
Recognising the importance of education and training in business success, Vitafoods Asia has introduced several new knowledge-exchange platforms at this year's event. These serve as a means for manufacturers to optimise the opportunities that arise from new innovations, emerging trends, and changes in the business landscape.
The introduction of the Vitafoods Asia Conference takes the event to a whole new level. The inaugural conference features 12 on-trend topics, including weight management, functional beverages, probiotics, active ageing, and nutricosmetics. Presented in a modular format, sessions are led by international speakers from respected academic institutions and leading organisations, who share their in-depth knowledge and valuable insights with delegates.
Conference delegate May Den Manacho, Product Development Specialist, Euro Chemicals Inc. (Philippines), said 'I came specially to attend the Vitafoods Asia Conference this year because a few of the topics were relevant to our business. As a product developer, it was good for me to learn about functional ingredients, current trends and challenges. I also appreciate the modular structure of the conference as it gives me flexibility to choose only the sessions I want to attend.'
Another addition to the Vitafoods Asia education programme is the Masterclass Series of professional workshops covering two different topics, designed to accommodate small groups of participants. The 'FourFactors for Growth Market Success' masterclass, presented by Healthy Marketing Team, focuses on the commercial aspects of growing a business and launching a business in an emerging economy, while the 'Botanicals and Natural Extracts' masterclass by Lodaat Pharma touches on market opportunities utilising natural ingredients, including the latest developments in botanical ingredients in the market. Masterclass participants enjoy a more conducive learning opportunity that enables them to delve deeper into each topic, as participant numbers are kept small to maximise knowledge-exchange and speaker-participant interactions.
Also new this year, the primary objective of the Market Insights Hub is to help visitors better understand the business landscape and optimise market opportunities, with a focus on industry trends, consumer insight, as well as challenges and solutions to doing business in specific markets. The free-to-attend Market Insights Hub features short presentations by key industry figures from leading international associations and research companies, including US-China Health Products Association, Natural Products NZ, etc. Besides providing attendees with valuable insight and advice, the short and practical nature of the Market Insights Hub also gives visitors the time and opportunity to have further discussions with the speakers after each presentation.
Sydney-based visitor, Francesco Cornalba, CEO and Founder of Uira BioenergEthic, said, 'It was really interesting to hear about the Chinese market, particularly on e-commerce distribution, from the US-China Health Products Association this morning. I found the session very useful for my business needs because we are planning to penetrate new markets such as China.'
Another new feature is the Innovation Station, in partnership with Mintel, a global guide that features the latest ingredient innovations in beauty and weight management products through interactive demonstrations. Alongside the presentations, Mintel analysts showcased a range of food and drink products from around the world, each of which incorporates innovative ingredients for beauty and slimming benefits.
An innovation-led event
Having established itself as Asia's hub for nutraceuticals, functional food and drink ingredients, raw materials and dietary supplements, Vitafoods Asia is increasingly seen by ingredients suppliers as the preferred platform to present their recent product launches and to meet buyers and distributors, etc. from across the whole region. Attendees were treated to a showcase of innovative ingredients and newly-launched finished products at the New Products Zone, Finished Products Pavillion and Tasting Bar. These feature areas within the exhibition hall provided visitors with easy access to noteworthy products, facilitating business opportunities between buyers and participating exhibitors.
At the New Products Zone that plays host to products at the forefront of innovation, more than 90 functional food and drinks, dietary supplements, ingredients and raw materials were showcased, allowing audiences an excellent overview of all the ingredients that were introduced in the last 12 months. These include a drink to combat hangovers, a beverage to promote healthy joints, a chocolate bar with tongkat ali extract for improved energy and vitality, and an algae-derived astaxanthin additive that can be used in liquid and powdered formulations.
In the Finished Products Pavillion, manufacturers showcased the latest functional food and drinks, and dietary supplements from 26 international suppliers. Located within the Finished Products Pavilion, the Tasting Bar has expanded since the last edition, and it now comprises separate counters for functional drinks and functional food. This area was particularly well received by visitors, who had the chance to sample and assess various functional food and drink products, including an anti-cellulite beverage, a green caviar-infused beauty drink, a vegan snack bar and a jelly-based collagen supplement.
Lee shared, 'Judging from the strong turnout and the buzz we observed on the show floor today, it has been a good day for business. We are confident that both exhibitors,visitors and delegates will leave having met their objectives for attending and having had a productive time at Vitafoods Asia.'
With a total of 2,500 visitors from around the region expected over the two days, Vitafoods Asia looks forward to receiving a steady flow of quality visitors through its doors.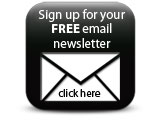 The fifth edition of Vitafoods Asia will be held from 2-3 September 2015 at the Asia World Expo, Hong Kong.