Anritsu takes containment detection to new levels with the XR75
Anritsu has been designing and manufacturing X-Ray inspection systems, automatic checkweighers and metal detectors since 1964, with sales currently totalling more than 100,000 units
Award-winning supplier of food safety solutions Anritsu Infivis has launched its latest cutting-edge X-ray inspection system designed to further help manufacturers detect foreign bodies and contaminants in products.
The company's food safety solutions have been designed to comply with all regulatory standards
Ideal for the food, pharmaceutical and automotive industries, the new ultrasensitive XR75 X-ray inspection system can also identify product shape defects and packaging integrity, while reducing the lifetime cost of ownership by more than 20% compared to other systems, thanks to Anritsu's Advanced Long Life Technology, which incorporates low power design and longer equipment life.
The sleek build of the X5R7 — its angled surfaces prevent water from accumulating after system cleaning — is quality engineering providing outstanding sensitivity but at reduced running costs, owing to a low output X-ray generator that eliminates the need for a cooling system (resulting in 30% energy savings).
Protecting consumers from contaminants in the food chain is paramount for both the retailer and supplier alike – finding the smallest fragment of bone or metal in any food product can be seriously damaging both financially and to a company's reputation.
Anritsu's exceptionally robust and affordable detection technology, an improvement even on the company's high performance XR74, will be on show at next year's prestigious Interpack exhibition in Dusseldorf, but companies are being urged by Anritsu to get on board now by offering trials of the XR75 either on site or at the company's testing facility in Luton, UK.
Eddie Daniels, Anritsu's UK Sales Manager, said: 'The new XR75 is extremely versatile and cost-effective technology, which has been developed to offer exceptionally accurate and consistent detection of the smallest contaminants in anything from pasta and cookies to plastic cups and syringes, as well as minimising false rejection rates.'
The XR75 is easy to set up and operate as no tools are required to remove/attach the conveyor belts and rollers, including the front cover and X-ray leakage prevention curtains. X-ray images and inspection logs can be saved to a USB memory stick connected to the front of the equipment for HACCP compliance.
Anritsu's new X-ray inspection system can detect the smallest contaminant in a huge variety of food including finished ready meals, poultry, beef and pork products, including fan, wish and rib bones in chicken breast meat. It also provides product verification simultaneously for missing product, virtual weight, count, package and void checks.
X-ray inspection systems supplied by Anritsu are renowned for satisfying every regulatory safety standard around the world. Its UltraHD technology can detect down to 0.2mm diameter ferrous, non-ferrous and stainless steel sphere at production-line speeds. The XR75's ability to detect contaminants with high accuracy, sensitivity and repeatability is unmatched in the industry.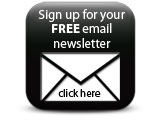 Anritsu designs and develops all its products in-house to support every solution with 100% confidence. Its food safety solutions have earned global recognition for their outstanding performance, capability and credibility.