Developing successful probiotic supplement products
When formulating probiotic supplements, developing a stable and efficient product is critical to market success
Probiotics is one of the most dynamic markets in food supplements. According to Euromonitor's, Probiota 2016 report, sales reached $3.8bn worldwide in 2015 and are predicted to increase by a further 37% by the end of the decade. In achieving such impressive levels of growth, the probiotics industry has defied a difficult backdrop; yet, regulatory hurdles continue to restrict food products from being labelled as 'probiotics' in the EU.
This has pushed brands to find new and innovative ways to establish a differentiated positioning. Product performance has always been key to retaining a loyal consumer base, but selecting a delivery system that offers enhanced functionality also enables manufacturers to extend into new application areas. Capsules, widely perceived to be the most common dosage format for probiotic supplements, offer many formulation advantages and can provide a versatile platform for marketing products.
Growth potential
The future looks extremely bright for the global probiotic food supplements market. North America is the largest region in terms of sales and Western Europe follows, despite a slowdown in most EU countries because of regulatory hurdles. Italy has seen particularly strong growth and probiotics now represent a third of the entire food supplements category in the country, states Euromonitor.
There is also strong potential in emerging economies such as the Middle East and Eastern Europe. In the absence of authorised health claims, the probiotics industry in the EU has evolved to be shaped differently from other regions. Increasingly, brands are seeing opportunities to market probiotic supplements via the family doctor channel. The pharmaceutical industry also has a much more active role, with some of the big players opting to develop their own clinical data on strains.
Despite or even because of the health claim status, there is a sizeable bank of scientific research available related to probiotics. Traditionally positioned in the gut health category, probiotics are proven to support a range of conditions including digestive comfort, infant and children's health, cholesterol management, immunity and cognitive function. There are plenty of opportunities for probiotic brands to benefit from wider developments in the supplements industry, including increased demand for products targeted at certain demographic groups and a shift towards a more prevention-led approach to supporting health and well-being. Clean label is also a huge trend closely related to the probiotic segment, with consumers increasingly favouring products with a natural or free-from claim.
Positioning that performs
In a mature and heavily regulated market, how can food supplement brands create probiotic products that stand out from the competition? The shelves of a store — whether on the high street or online — are typically split by application, target user or health concern. Functionality related messaging is an opportunity to position a probiotic supplement as an added value product. Achieving the desired functionality can help brands to extend into new markets and applications, such as senior nutrition. Aside from generating more sales, it is also important to remember that a stable and efficient delivery system is critical to retaining a loyal base of existing customers. This is particularly true if products are marketed through the family doctor channel, as data on safety and product efficiency are essential to convince medical professionals to prescribe probiotics.
Product performance is closely linked to the delivery system used. With 45% of new product launches at global level, capsules are the most used dosage format for probiotic supplements (according to Innova Market Insights). The alternatives to capsules include sachets, sticks, vials and tablets, as well as chewable tablets and oil dispersions. When selecting the oral dosage format, careful consideration is required. For example, sticks typically require a lot of excipient to fill the pack size. This can be costly and may mean that unnecessary excipients have to be added to the formulation, which could create an additional risk factor — especially in infant formula. It may also result in technical challenges, as an interaction between the probiotics and the excipient(s) could compromise shelf-life. Finally, the sachet will release the content directly into the stomach and this means that the probiotic has direct exposure to local acid environment.
Formulation challenges
Capsugel has been working to overcome the traditional challenges associated with developing probiotic products for the past decade and has a range of solutions to formulate successful lyophilised probiotics. Shelf-life stability, for example, can be difficult to achieve with manufacturers needing a guarantee of 100% concentration after 24 months of storage at room temperature. To improve the stability, the water content of the excipient should be modified.
This is possible by selecting a hard capsule formed from HPMC (hypromellose), the non-animal based alternative to gelatin. The properties of the HPMC polymer film permit the water content to be decreased to less than 2.5% with a water activity of <0.2. Decreasing the water activity helps to reduce the risk of any water uptake by the probiotic from the capsule shell, increasing the shelf-life of the final probiotic supplement product.
Capsugel has conducted a study to demonstrate the high stability observed throughout a 24 month (minimum) period when using a low moisture HPMC capsule as the oral dosage form, without the need for specific packaging or refrigeration (Figure 1). Further studies by Capsugel also show that the mechanical properties of the capsule are maintained. The results of such tests show that Capsugel's DRcaps, Vcaps and Vcaps Plus HPMC capsules may be used to protect ingredients that are sensitive to moisture, such as probiotics, to achieve maximum shelf-life.
Figure 1: Stability of a probiotic mixture (Acidophilus lactobacillus and Bifidobacterium) filled in Vcaps low moisture capsules and stored in aluminium/aluminium blister at 25 and 30°C
When formulating probiotic supplement products, another major challenge is ensuring the efficient delivery in the appropriate site in the GI tract through a targeted release profile. The dosage format needs to have full acid-resistance properties, so that the probiotic reaches the intestine in the required dosage and there is no impact on drug efficacy and safety.
To ensure the delivery of probiotics into the intestine, it is important to select a dosage form with excellent stomach acid resistance. Capsugel's DRcaps capsules protect probiotics during the passage through the stomach, without the cost and complexity of adding acid-resistant properties. Capsugel has evaluated the resistance of DRcaps to acidic media by different methods. For example, a study was designed to investigate the in vivo behaviour of DRcaps capsules. It used scintigraphic methods to assess the GI transit of DRcaps capsules and the release of the capsule contents based on the scintigraphic images obtained.
The results showed that DRcaps capsules displayed delayed release properties, with disintegration starting approximately 52 minutes after ingestion. For the majority of subjects, complete release took place in the intestine and occurred 20 minutes after the onset of release.
A winning formula
The functionality of the dosage form can also be used to extend into new markets and applications, and to create products that are aligned with the latest consumer preferences. For example, with the shift towards more personalized nutrition, there are opportunities to target specific groups such as those with swallowing difficulties. It has been calculated that 45% of elderly institutionalized patients suffer from dysphagia and capsule size can be a concern for parents of infants and young children.
Capsugel's easy-to-open Coni-Snap sprinkle capsules enable probiotics to be orally administered by simply sprinkling the contents into soft food. Coni-Snap sprinkle capsules are an alternative to sticks and sachets and can be formulated with a low level of excipients, which is a particularly important advantage in infant formula applications. They can be filled on the same machines as traditional capsules, without the need to invest in new stick manufacturing machines.
Of course, supplement products are also increasingly being marketed to address specific health concerns and a health claim facilitates the use of consumer-friendly language on pack. For marketing companies who do want to achieve a health claim, it is possible to deliver probiotics with other actives in 2-in-1 capsules. Capsugel's DUOCAP patented capsule-in-capsule delivery system allows for the effective delivery of probiotics and is ideally suited for combination or dual release products. The technology creates an internal barrier to prevent water migration into the capsule carrying the probiotic and has been designed to improve stability and facilitate delayed release.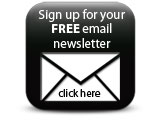 When formulating probiotic supplements, developing a stable and efficient product is critical to market success. As a global leader in delivering high quality, innovative dosage forms and solutions, Capsugel has a wide portfolio of different capsules to help meet various technical or marketing goals.
Companies