Europe prebiotics (nutraceuticals) market by application, analysis and forecast to 2019
The European prebiotics market was valued at $264.45 million in 2014 and is projected to reach $383.05 million by 2019 at a CAGR of 7.7% during the forecast period
Research and Markets has announced the addition of the 'Europe Prebiotics (Nutraceuticals) Market by Application (Functional Food, Functional Beverages, Dietary Supplements, Animal Feed & Personal Care) by Country (Germany, France, Russia, Italy, Switzerland and UK), Analysis and Forecast to 2019' report to its offering.
The European prebiotics (nutraceuticals) market was valued at $264.45 million in 2014 and is projected to reach $383.05 million by 2019 at a CAGR of 7.7% during the forecast period.
The market by application has led by the functional food segment in 2014 with the market share of 35.67%. In Europe, Germany has the largest share in the prebiotics (nutraceuticals) market. It constitutes of 22.62% of the European prebiotics (nutraceuticals) market.
Prebiotics are a very specific type of food. Although many of the food ingredients we consume are digested immediately, prebiotics are a healthy non-digestible food ingredient.
Furthermore, prebiotics are heat resistant, which keep them intact during the baking process and allows them to be incorporated into everyday food choices. By consuming a non-digestible ingredient, it allows for growth of biocultures by reaching the intestine unaffected by the digestion process. This can provide good digestive health. The positive effects prebiotics have by reaching the intestine in an unaltered form is known as the prebiotic effect.
The prebiotic effect occurs when there is an increase in the activity of healthy bacteria in the human intestine. Prebiotics stimulate the growth of healthy bacteria such as bifidobacteria and lactobacilli in the gut and increase resistance to invading pathogens.
This effect is induced by consuming functional foods that contain prebiotics. These foods induce metabolic activity, leading to health improvements. Healthy bacteria in the intestine can combat unwanted bacteria, providing a number of health benefits.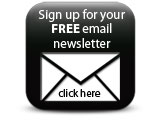 The purpose of this study is to analyse the European market for prebiotics (nutraceuticals). This report includes revenue forecasts, market trends and opportunities for the period from 2014 to 2019. The analysis has been conducted on the various market segments derived on the basis of application of prebiotics (nutraceuticals) for major countries of the European region.