It's not just professionals who are #PoweredbyUbiquinol
Kaneka has developed a well-supported sports prototype concept including numerous application examples designed to meet the high demands of today's sports people. Recent scientific findings underline the enormous benefits of nutritional products containing Ubiquinol. Nutritional supplementation with this unique ingredient is becoming ever more popular, with its benefits recently proven by a 60-year-old German teacher participating in a sporting charity challenge.
Optimal nutrition is of paramount importance for athletes, as the best possible nutrient supply can help tip the scales. That is why serious sports people know - in addition to strenuous training - the importance of regular dietary supplements. In order to reach the recommended daily nutrient intake, one would have to consume large quantities of food and therefore the popularity of dietary supplements is ever-increasing. Among the best known and most widely used supplements are proteins, amino acids, omega-3 and magnesium. Our body needs valuable nutrients for all metabolic processes, but many - such as Ubiquinol, the essential component for energy production - cannot be sufficiently absorbed despite a healthy and balanced diet.
Kaneka Ubiquinol is already being successfully marketed in nutritional supplements positioned for heart health, daily energy and anti-ageing, with these products presented in traditional capsule format. However, Kaneka has also developed a patented and specially stabilised Ubiquinol that is ideal for formats used 'on the go', as demanded by the sports nutrition market. Filip Van Hulle, Senior Manager at Kaneka's Quality of Life Division, explained: "These sports prototypes are just examples of the sorts of products that can now be achieved, thanks to the technical advances we have made - indeed, they are already being successfully marketed outside of Europe. We're seeing a rising demand worldwide and are convinced that these specially developed products are the start of what will be a continuing success story."
#PoweredbyUbiquinol: tried and tested by athletes
As is clinically documented, Ubiquinol is well tolerated and confirmed to cause no adverse effects. According to the Deutsche Sporthochschule in Cologne, the substance is not categorised as 'doping', so is therefore part of the 'Kölner Liste' of tested, doping-free substances - hence a growing number of top international athletes having already included Ubiquinol in their nutritional supplementation programmes.
A recent example is the extreme charity run of Martin Fluch. This 60-year-old teacher covered 4100 kilometres in 12 weeks from Batumi, Georgia, to Heidelberg in Germany on cross skates - a sport that is similar to cross-country skiing. Every day he took 100mg Ubiquinol. After his first 1000 kilometres in the Turkish port city of Amasra, he was struggling with severe bone and joint health problems. But thanks to Ubiquinol, he experienced little muscle pain. As he explained in a video interview: "I took Ubiquinol daily for the whole 12 weeks, and I had no problems with my muscles despite the extreme strain. I skated 50 kilometres on average each day, and even more in the beginning. In addition, as I am 60 and Ubiquinol is no longer sufficiently produced in the body from the age of 30, the dietary supplement was very effective and important for me." Ubiquinol is indispensable for energy production in the body and can reduce muscle regeneration time after intense physical activity. Martin Fluch also said that he would recommend a daily Ubiquinol supplement to everyone, especially those who do sport, regardless of age and activity.
Polish mountain runner Andzrej Dlugosz agreed: "I exercise for endurance all year and run up to 600 kilometres per month. I can say without doubt that, overall, I feel less exhausted after training and have hardly ever been ill since starting supplementation." Professional athletes have also shared these positive experiences. In Japan, for example, the Olympic weightlifting team has officially reported on their power improvements following regular intake. In Australia, Louise Wellings, a renowned Olympic endurance sportswoman specialising in middle distance running, is convinced of the benefits of Ubiquinol supplementation. She said: "I don't take anything I feel I don't need - I try to focus on nutrients that I feel will assist me in my recovery, as I'm training and competing so frequently. I rely on Ubiquinol for both reducing muscle inflammation and retaining energy levels after training."
Kaneka's new application forms and broad range of options for combination products open up the power of Ubiquinol to a far larger target group, from semi-professional to recreational athletes alike.
Ready to celebrate a new victory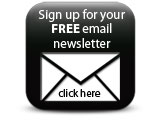 Ubiquinol is still a relative newcomer for the sports nutrition market because for a long time it was impossible to isolate the substance for use in either mono supplements or combination products. It took more than ten years of research before the Japanese company Kaneka succeeded in developing the world's first stable, bio-identical Ubiquinol. This patented ingredient is marketed under the brand name Kaneka Ubiquinol, and is produced via a natural yeast fermentation process. Just like coenzyme Q10, Ubiquinol boosts cellular energy production while providing antioxidant protection for cell membranes, but it also has much higher bioavailability and produces effects faster from smaller doses. Combination products with Ubiquinol offer multiple options for today's sportspeople who want to improve their efficiency and preserve their capabilities. Kaneka's range of sports prototype solutions satisfy the most popular trends.
Companies