LIVE FROM HiE: PureCircle launches high purity Stevia product
Sigma-D is targeted at sugar reduction within the dairy category
Malaysian company PureCircle has added Sigma-D to its stevia product range, targeted at successful sugar reduction within the dairy category, which is said to perform at the same level as sugar on key attributes while providing a superior taste.
Stevia adoption rates have been on the rise in recent years and Sigma-D is a response to this continuing trend, the company says.
The product has been designed specifically for the dairy category, which has traditionally presented more complex challenges for formulators looking to reduce sugar while maintaining texture, indulgence and mouth feel. The new, high purity product provides a combination of steviol glycosides to optimise taste and has been developed using PureCircle's well-established experimental design and predictive modelling capabilities.
'What works in a carbonated soft drink is not necessarily going to be the right solution for an acidified or sweet dairy product,' said John Martin, PureCircle's Global Director of Technical Development and Innovation.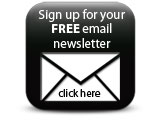 'By understanding the sensory contribution of the different glycosides and how they interact in different product matrixes we can help select the best solution for the formulation goal and the result is continued innovation within our proprietary portfolio of high purity stevia sweeteners.'
Companies