PLT Health Solutions introduces SLIMVANCE Core Slimming Complex
Large clinical study on healthy overweight men and women shows significant weight loss and reduction of stomach, waist and hips
PLT Health Solutions has introduced an important new weight management ingredient that has been clinically shown to deliver statistically significant weight loss starting at two weeks, sustained weight loss and a slimming effect on stomach, waist and hips.
Called SLIMVANCE Core Slimming Complex, the ingredient is a patented, synergistic formulation of three well-known spices. Its patented approach works at multiple levels by inhibiting the accumulation of fat into fat cells (lipogenesis) and enhancing the body's ability to break down fat cells (lipolysis).
A 2016 16-week double-blind, placebo-controlled study of SLIMVANCE, conducted with a healthy population of overweight men and women, observed consistent body weight reductions throughout the trial, starting with statistically significant weight loss at fourteen days, with a total weight loss of nearly 12lbs. by the end of the study. The subjects taking SLIMVANCE lost 2 inches in waist circumference in the study.
According to Seth Flowerman, Executive Vice President of PLT Health Solutions, the search for new weight solutions involves cutting-edge discovery but also quality clinical science to create compelling solutions that consumers can trust. 'The synergistic combination of three spice extracts that constitute SLIMVANCE were selected from hundreds of different herbs examined using sophisticated screening techniques,' he said.
'They were studied to assess their ability to work synergistically to inhibit fat accumulation and promote the breakdown of fat in mature fat cells. The final combination showed the best potential, which was then studied in pre-clinical and clinical trials.'
SLIMVANCE has been studied in two human clinical trials to date; the design and results of the most recent clinical research will be published later this year. Analyses indicate that statistically significant (p<0.0001) reductions in key measures were observed beginning within two weeks.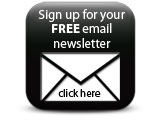 According to Dr Barbara Davis, Vice President of Medical & Scientific Affairs for PLT Health Solutions, this study sets important standards for communicating efficacy to the consumer. 'In the recent study, participants included both men and women. The subjects were of a broad age range, and were a healthy population of overweight – not obese – individuals,' she said. 'AT PLT we designed this trial with the latest guidance from regulatory agencies in mind, but also to help give our customers confidence in the performance of SLIMVANCE across a broad section of the population.'
Featured Companies