Previnex launches Get Health, Give Health programme
Leading supplement manufacturer creates programme to raise awareness of and eradicate preventable childhood malnutrition
Previnex, a health and wellness company that manufactures leading pharmaceutical grade, clinically proven nutritional supplements, has announced the launch of their Get Health, Give Health programme in partnership with the Children's Hunger Fund.
The programme, which is a part of the Previnex Gives Back campaign, was created to bring the world one step closer to eradicating preventable, vitamin deficiency based, childhood malnutrition.
"At Previnex, we believe in creating health and changing lives and are committed to doing this with everyone we serve, including the most at-risk children around the world," said David Block, founder and CEO of Previnex.
"When we learned that 17,000 children die every day from malnutrition and, of those, as many as 7700 die each day from vitamin deficiencies, not starvation, we knew that we had a responsibility to take this head on as a company – thus Get Health, Give Health was born."
"Our hope is that by using our business to fight this injustice and serve others, we will eradicate this horrible issue that is 100% preventable and shouldn't exist."
Previnex's goal with Get Health, Give Health is to help maximise human potential, fight preventable childhood malnutrition and promote human flourishing.
For every order, no matter what product is purchased, Previnex will donate one bottle of their Super Vites children's vitamins, a product specifically created to support this programme and to solve this global issue.
Through Children's Hunger Fund, the vitamins will reach thousands of the most at-risk, in-need children around the world.
"As an organisation that seeks to care for those who are suffering, we are eager to find others with the same goal," said Michael Richards, Executive Director of Relationship Development and the South Region of Children's Hunger Fund.
"We have found such a partner in Previnex, and their generosity will directly support children suffering from malnutrition. They have found a practical way of changing individual lives through improved nutrition, which in turn can affect whole families and communities."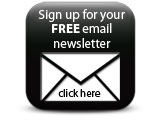 Every product in the Previnex portfolio, including Super Vites, Previnex Probiotic, Joint Health Plus, and more, are manufactured with unmatched integrity and effectiveness, are pharmaceutical grade and not sold until after a series of raw material testing, production run testing and post-production testing is complete.