Sabinsa founder Dr Muhammed Majeed honoured as industry legend
New Hope network's hall of legends pays tribute to influencers with enduring impact
Sabinsa founder Muhammed Majeed, PhD, was honoured for his pioneering role in building the nutraceuticals industry when he was inducted into the Hall of Legends at Natural Products Expo West on Friday 11 March 2016 in Anaheim (California, USA).
New Hope Network honours the industry's greatest contributors each year in the Hall of Legends ceremony with '12 individuals who have devoted significant portions of their lives to make this industry what it is today.'
In presenting the award, Fred Linder, New Hope Network Group President, said: 'Dr Muhammed Majeed is, quietly, a groundbreaking figure in the nutritional and cosmeceutical ingredients industries. As the founder of both Sabinsa Corporation and Sami Labs, his commitment to utilising science to discover why traditional Indian herbs are beneficial and then expand their applications has resulted in an array of unique branded ingredients backed by more than 100 patents across the globe.'
A table of Sabinsa staff and colleagues joined a ballroom full of people applauding as Shaheen Majeed, Sabinsa's Marketing Director, accepted the award on his father's behalf.
'He came as an immigrant to the United States with $8 dollars in his pocket; his ambition was to work and study — both of which he did,' Shaheen said. 'His business commitment was very clear: make the best ingredients, give the absolute best service and make sure it's based on real science.'
Shaheen also noted that in a profile on Dr Majeed in the book, Stepping out of the Brain Drain, by Michael Pistone and John Hoeffer, the authors wrote that Dr Majeed correctly anticipated and assessed the undeveloped market opportunity that existed in providing Ayurveda-based products to the developed world.
They go on to say that Dr Majeed has provided a service for an untold number of future scientists and entrepreneurs. Lastly, Shaheen mentioned that his father's foundation, The Dr Majeed Foundation, which gives charitable contributions to schools and institutions worldwide by providing computers and rebuilding lecture halls, has recently taken on a mission to provide care to children with cancer.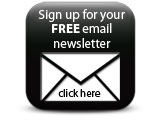 New Hope's description of Dr Majeed's impact on the industry can be read here.
Featured Companies