Seventure joins $35 million Series B round in digital nutrition platform Zipongo
Investment from Health for Life Capital will accelerate commercialisation in Europe and increase US sales
Seventure Partners, one of Europe's leaders in financing innovation and a world-leader in the venture investment in the microbiome sector, has joined a Series B funding round into Zipongo, investing $9 million.
Seventure was joined in the round by existing investor Mayfield, a Californian VC specialising in digital investments and Zaffre Investments, the investment fund of Blue Cross Blue Shield of Massachusetts.
The fund will enable the company to expand its commercial presence across Europe, with a primary focus in the UK.
It will also allow the launch of FoodScripts, reducing the reliance on medication by using food as an alternative first-line therapy, thus lowering chronic disease costs.
Founded in 2011 in the USA, Zipongo is a digital nutrition platform that provides personalised meal recommendations, based on biometrics and food preferences, to millions of eligible users.
Zipongo works with employers, health plans and wellness companies to reduce chronic disease and improve the health of employees and members.
Zipongo's solution delivers real-time support from users making food decisions – at home, at work, at the supermarket and at restaurants.
The service points users to the healthiest recipe and menu choices, reducing the likelihood of making poor food choices based on convenience, cost and other factors.
Zipongo has more than 150 US corporations as existing clients and the company estimates that every $1 invested in corporate wellness yields $6 in corporate savings.
Isabelle de Cremoux, CEO and Managing Partner of Seventure Partners, said: "Zipongo's success in the US reflects the growing importance to users to make educated decisions about their nutrition and health. The company is a perfect investment for Health for Life Capital, sitting at the intersection of well-being and technology and we are pleased to be supporting its European growth strategy."
Jason Langheier, MD, MPH, CEO and founder of Zipongo, said: "We're thrilled to have the leadership and support of Seventure, Zaffre and BCBSMA."
"Seventure has already been helpful in our expansion to Europe and collaboration with pharma and medical foods companies and Zaffre has already helped us help Health Plans re-think their opportunity to outright reverse the obesity and chronic disease epidemic and the costs they bring."
Back in 2017, Seventure's Health for Life Capital invested in Israel-based personalised nutrition microbiome app company DayTwo.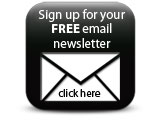 This investment in Zipongo further enhances Seventure's portfolio of Software and App Development companies and demonstrates its commitment to investments within the healthcare technology space.
Companies