Vitamin K2 standard reference from Gnosis
VitaMK7 is totally natural and its production process does not use and chemicals or solvents
In a global market in which different sources and quality of menaquinone-7 coexist, Gnosis offers vitamin K2 that complies with USP and TGA requirements to its business partners and customers.
VitaMK7, exclusively manufactured by Gnosis, is the 'real natural' active isomer of vitamin K2, increasing in popularity and penetrating new markets.
VitaMK7 has received further validation since it became the USP Standard Reference: vitaMK7 is produced under the most stringent cGMP procedures and is used for all the quality control analyses required for the Monograph.
The first Official Compendia Monograph of Dietary Supplement for Vitamin K2 as Menaquinone-7 (MK-7), published in USP 38-NF33 First Supplement, effective from 1 August 2015, defines high quality standards for an optimal vitamin K2 ingredient, made up of Bacillus subtilis natto extract of menaquinone-7.
The United States Pharmacopeial Convention issued three specific Monographs:
Menaquinone–7
Bacillus subtilis sub. Subtilis Menaquinone extract
Menaquinone–7 Preparation.
This is a real milestone. An established USP monograph has been created that recognises vitamin K2 as MK7 as a unified reference for the industry to accurately identify the product in question.
On the same topic, in August 2015, the TGA (Therapeutic Goods Administration), the Australian Health Authority, published a note recognising that the USP Menaquinone-7 provides the guidance of the quality expected for vitamin K2 products.
Driven by the need to guarantee extremely high quality standards for vitamin K2, a qualified team of Gnosis experts drafted a vitamin K2 monograph proposal based on the specifications of Gnosis VitaMK7, the real Vitamin K2 as MK-7 as nature intended.
Gnosis submitted the proposal to the United States Pharmacopeia, who favourably acknowledged the application and began an exchange of information with Gnosis to adapt the draft monograph as a model for the most advanced quality standards of vitamin K2.
Gnosis solely contributed to the preparation of the above monographs working closely with different teams at USP and is already supplying USP with the vitamin K2 standard reference.
VitaMK7 Skills
VitaMK7 is derived from a patented biofermentation process using Bacillus subtilis ssp natto cultures. This Bacillus is considered to be the sole bacterium needed to produce good natty that's rich in natural vitamin K2.
No other type of Bacillus us used by Gnosis (such as Bacillus licheniformis used in other K2 derivates).
VitaMK7 is totally natural and its production process does not use and chemicals or solvents. This unique production process is patented in Europe, the USA and Japan.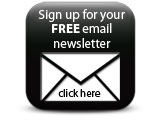 VitaMK7 is the (all-trans) vitamin K2 menaquinone-7 product in the market:
VitaMK7 (the natural vitamin K2) contains >99% (all-trans) menaquinone-7
Gnosis uses the most advanced detection techniques (HPLC) to identify the (all-trans) configuration
VitaMK7 is the highest purity natural vitamin K2 as MK-7 in the market
VitaMK7 is >99% pure (by HPLC) versus 95% of K2 crystals and synthetic K2
VitaMK7 is the totally allergen-free and soy-free natural vitamin K2 as MK-7 in the market
VitaMK7 is not soy-based fermented (the potential level of soy protein has been tested on the starting material used and no soy protein has been detected)
VitaMK7 used high quality raw materials: 100% non-GMO product
VitaMK7 is suitable for vegetarians: it does not contain any animal material.
Featured Companies